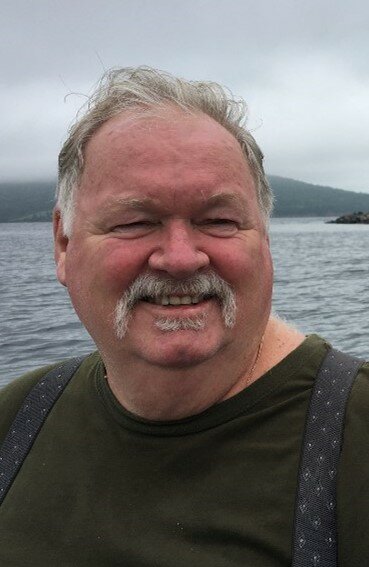 Obituary of Robert William Gallant
It is with loving hearts that the family announce the passing of Robert William Gallant of Summerside, PEI. Surrounded by his family, Robert passed away on January 25, 2023 at the age of 62 after a battle with cancer.
Robert was born in Saint John, NB to his loving parents Robert J. Gallant and Velma (Sorrie) Gallant. Robert is survived by his loving wife Angela Profit, son Dylan Gallant, daughter-in-law Ashley Greencorn, and grandson Charlie Gallant of Summerside.
Robert is also survived by his mother Velma and the following brothers and sisters: Shelley Gallant of Summerside, Gwen Simpson of Winnipeg, MB, Jean Gallant, Brian(Mona)Gallant, and Jason(Kim Oatway) Gallant of Summerside. Robert is also survived by his brother-in-law Ron(Donna) Profit of Charlottetown, Sheila(Ron Gillis) Profit of Sydney, Cape Breton, Mary(Randy) Champion of Summerside, Irene(Glen) MacWilliam of Mill River, Maureen(Rick) Brennan of Central Bedeque, and Norma(John McNeill) Profit-McNeill of Summerside. Lovingly cherished by 29 nieces and nephews, great nieces and nephews, and many friends.
Predeceased by his father Robert Joseph Gallant, brother Stephen Gallant, father-in-law William"Bill" Profit, mother-in-law Catherine "Kay" Profit, brother-in-law James Profit SJ, and sister-in-law Jean Profit.
Robert was a person who loved people, the water, humour, and dogs. His love of the water and thus the sea became his career starting in 1980. A career that was influenced by his uncle Glen Llewellyn of Charlottetown, PEI, who helped him get hired by Irving's "Atlantic Towing Ltd." Working over thirty five years, most of them as a First Mate with this company allowed Robert to travel to distant lands and to ports in places such as: India, South Africa, Panama, Brazil, Spain, Portugal, Ecuador, Rotterdam, Great Britain, the Caribbean, Hudson's Bay, and ports up and down the Eastern Seaboard of Canada, United States, Central America, and South America.
Many stories could be told by Robert, followed by a joke. His ability to connect with people, cut tension in a room, meet people, was by telling a joke. For every situation, Robert had a joke to go with it. This made people at ease with him.
Robert's love of the sea did not just stop at work. He was a member of the Summerside Yacht Club for over ten years with his sailboat "Bob on This." Many afternoons and evenings with his wife Angela were celebrated on this boat, as the two were lovers of the water and sea. On occasion, this cherished time spent sailing out of Summerside Yacht Club on "Bob on This" was shared with his son, Dylan, Ashley, many family members, and friends.
Robert's love of travelling by sea was not limited to it. He also loved to go for a drive in his car. Most times he and Angela would get in their car and not know where they were going, but end up on a fabulous journey either on PEI, or to Nova Scotia, New Brunswick, and beyond. These journeys would then be celebrated on Facebook for all to read.
Many summers were spent camping. His cottage property in Mill River, gave Robert a sense of connection to his wife's family, The Profits. This shared love of family was who Robert was.
Robert had the kindest heart, one that would lead him to help many. If you needed something done, built, a drive somewhere, Robert was there. He was so giving of his time and energy to all, no matter their stripe in life.
Children melted his heart. He was known to them as; the candy man, Santa Claus, or Papa Noel, etc. He loved children and was seen as a big kid himself.
A lover of dogs, Robert could be seen out walking for exercise, with dog treats in his pocket and many a dog came wagging a tail and barking for a treat. He had a gentle soul and dogs were naturally attracted to him. His own dog named "Sly" it could be said didn't know he was a dog, as Robert treated him as a best friend.
If you were a friend to Robert, you were a friend for life. He was the type who said it like it was. He didn't change for anyone. He was authentically himself in any situation, kind, giving, funny, good natured, not a pushover, realistic, and an open book. "So easy to love," was a statement describing Robert by his wife Angela.
Robert will be resting at the East Prince Funeral Home, 245 Pope Road, Summerside on Sunday, January 29, 2023 from 2-4 pm open to the public. Followed by a funeral mass at St. Paul's Catholic Church Summerside on Monday, January 30 at 10:30 am open to the public. It is also being live streamed on St. Paul's church Facebook.
Donations can be made in Robert's memory to the "East Prince Home Care Palliative"
Robert's family would like to take this time to express their gratitude to the East Prince Home Care Palliative Program, QEH Hospital, PCH Hospital, PCH Oncology Unit, and the love they received from the many family and friends.
Wake
2:00 pm - 4:00 pm
Sunday, January 29, 2023
East Prince Funeral Home
245 Pope Rd
Summerside, Prince Edward Island, Canada
902-436-0915
Funeral
10:30 am - 11:30 am
Monday, January 30, 2023
St. Paul's
Centrral St
Summerside, Prince Edward Island, Canada
Share Your Memory of
Robert
ABOUT US
In the late 1980's, a group of citizens from the East Prince area met to discuss the possibility of establishing a co-operative funeral home. Two such homes were operating successfully in Prince County, namely the West Prince Funeral Home in Palmer Road and the Evangeline Funeral Home in Urbainville. As a result, on January 24th, 1989, the East Prince Funeral Co-operative Ltd. was formed.
OUR LOCATION
East Prince Funeral Home
245 Pope Rd, Summerside, PE C1N 5T2, Canada
Phone: (902) 436-0915
Fax: (902) 888-3112
Email: epfuneral@eastlink.ca
---